0Three Media and Rock & Republic Team up to Support Brittany Snow's Charitable Movement, Love is Louder
0Three Media and Rock & Republic Will Host a Contest Encouraging Everyone to Take a Stand Against Bullying by Creating a New T-Shirt That Will Be Sold at Rock & Republic Retail Outlets and Online With a Portion of the Proceeds Going to Love is Louder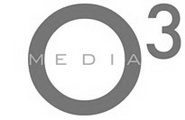 0Three Media and Rock & Republic have teamed up to promote Brittany Snow's charitable endeavor "Love is Louder" and create a T-shirt that will be sold at Rock & Republic's online and retail outlets and unveiled at an in-store event on February 15
th
, 2011, a portion of proceeds will benefit Love is Louder and The Jed Foundation. In an effort to create a unified voice to promote love over bullying all are encouraged to express themselves through art. From now until January 20
th
2011, 0ThreeMedia and Rock & Republic will be accepting submissions for an exclusive Love is Louder design to appear on a T-shirt created by Rock & Republic.
"This is truly an amazing opportunity for youth across the country to raise their voices and make a difference. I have the utmost respect for teens brave enough to be who they are, and all those who support them," Thom Vest, CEO of 0Three Media.
Love is Louder's creator Brittany Snow will pick the winning design, which will be unveiled at the Rock & Republic Valentines event to support Love is Louder at their store located in Beverly Hills, CA scheduled for February 15
th
2011 from 7:30 - 9:30. The Event will feature a DJ, open bar, Hors d'oeuvres and VIP gift bags. "Rock & Republic is proud to be hosting this event to help raise the volume on the message that no matter what, love is stronger than hate and that by supporting one another we can make a difference," Michael Ball, CEO and Creative Director for Rock & Republic.
"I so feel fortunate to be working with Rock & Republic who clearly understands how important this cause is. It's exciting to have the opportunity to create an event that will humanize this amazing charity and allow these kids voices to be heard," Crystal Ortiz, Senior Events Coordinator for 0Three Media.
Design submissions can be sent to
loveisloudercontest@gmail.com
Contact:
Crystal Ortiz
Email Contact
949 232-4443